The Friday 56 is a weekly blog meme hosted by Freda's Voice. Join in every Friday and share an excerpt from a book you've been reading.
*Grab a book, any book.
*Turn to page 56 or 56% in your eReader.
*Find any sentence (or a few, just don't spoil it) that grab you.
*Post it.
*Add your (url) post here in Linky. Add the post url, not your blog url. It's that simple.
Today I am sharing about Bloodlines by Richelle Mead (Click on it to go to Goodreads page of the book) because that's what I am buddy reading with two of my Instagram friends.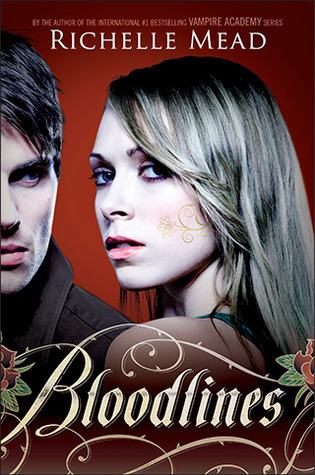 "That was too close," I said. "And you did good, by the way." "I know," he said proudly. "And actually, I kind of want that tattoo now. Did you find what you were looking for?" I opened my eyes and sighed. "I did. And a whole lot more."
Woah did it built up the suspense? I hope it did!
I am loving it so far so definitely recommend it for YA fantasy readers and Vampire Academy lovers.