Can't Wait Wednesday is a weekly meme hosted by Wishful Endings
to spotlight and talk about the books that we are excited about that we have yet to read. Generally, they are books that are yet to be released as well.
It's based on "Waiting On" Wednesday hosted by Jill at
Breaking the Spine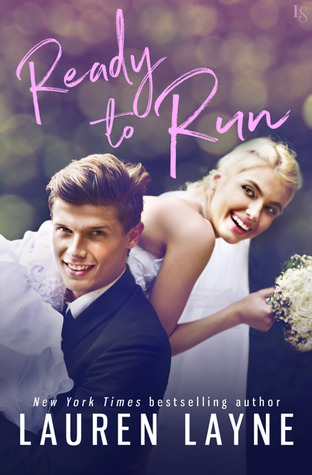 Title:
Ready to Run (I do, I don't #1)
(Click on the title to know more about it on Goodreads.)
Author:
Lauren Layne
Genre:

Contemporary Romance, Adult Fiction
Publication Date:

August
22nd, 2017
The Bachelor meets The Runaway Bride in this addictive romance novel about a reality TV producer falling for her would-be star: a Montana heartthrob who wants nothing to do with the show.

Jordan Carpenter thinks she's finally found the perfect candidate for Jilted, a new dating show about runaway grooms: Luke Elliott, a playboy firefighter who's left not one but three brides at the altar. The only problem? Luke refuses to answer Jordan's emails or return her calls. Which is how she ends up on a flight to Montana to recruit him in person. It's not Manhattan but at least the locals in Lucky Hollow seem friendly . . . except for Luke, who's more intense—and way hotter—than the slick womanizer Jordan expected.

Eager to put the past behind him, Luke has zero intention of following this gorgeous, fast-talking city girl back to New York. But before he can send her packing, Jordan's everywhere: at his favorite bar, the county fair, even his exes' book club. Annoyingly, everyone in Lucky Hollow seems to like her—and deep down, she's starting to grow on him too. But the more he fights her constant pestering, the more Luke finds himself wishing that Jordan would kick off her high heels and make herself comfortable in his arms.


I'm waiting because...
I really enjoy reading Lauren Layne's books, they're sweet, short and fun. I like her writing and the synopsis sounds pretty good so I am curious to see what this new series brings us
What are you waiting on this Wednesday?