Goodreads Summary:
Two undercover FBI agents can hide who they are from everyone but each other in the latest novel from the New York Times bestselling author of Suddenly One Summer.
FBI agents Jessica Harlow and John Shepherd have a past. The former lawyer and cocky Army ranger clashed during their training at Quantico, gladly going their separate ways after graduating from the Academy. Six years later, the last thing either of them expects is to run into each other again–assigned to work as partners in a high-profile undercover sting.
For both of them, being paired with a former rival couldn't come at a worse time. Recently divorced from a Hollywood producer and looking for a fresh start, Jessica is eager to prove herself at her new field office. And John is just one case away from his dream assignment to the FBI's elite Hostage Rescue Team. In order to nail a corrupt Florida politician, they'll have to find a way to work as a team–a task that becomes even trickier when they're forced to hole up at a romantic, beachfront resort as part of the investigation. Suddenly, the heat behind their nonstop sparring threatens to make the job a whole lot more complicated.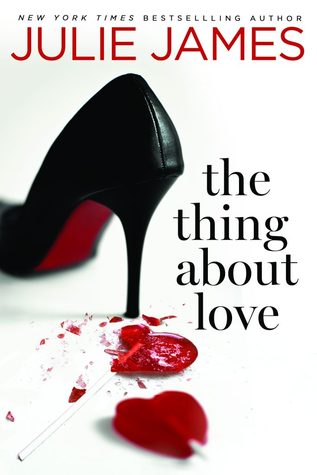 My Rating - 5 stars!
Oh, my. Do I love this author or what?! That was my reaction after completing this book last night.
I love her FBI/US Attorney series and I knew I would end up loving this too. I fricking love this book.
Firstly I want to talk about Jessica Harlow. I was in awe of the character. She is a strong willed person. She becomes a Special Agent on her sheer will and graduates at the top. The way she handles the cases and rules in a world filled with men, it's just admirable. Six years ago, she doesn't get on the right foot with a certain someone in the Academy. But she thinks everything is in the past. She couldn't have been more wrong. She is back home in Chicago now divorced and has her first her first assignment as an undercover agent lined up but guess who she gets partnered up with? That's right. That Certain someone from the Academy! John Shephard.
John Shephard is a very hard working person and he puts his whole heart and soul in everything he does. He is set to try out for HRT(Hostage Rescue Team) but he needs to complete his potentially last undercover assignment and he was just settling with the idea of having a partner for the first time and it turns out to be his nemesis from the past.
The characters were just so perfect together. Smart, witty, sarcastic to the core, adorable ad endearing. John just can't help but feel very protective towards Jessica. Jessica has had enough of men and heartbreak for a year after the divorce and she certainly doesn't need a smart-ass, cocky, Thor look-alike, in her life. But what can one do when you are put together on an assignment with a romantic setting and the chemistry so sizzling. And then the said Thor look-alike turns out to be such a nice person.
This book like every other book by her was swoon-worthy, filled with humor and full of banter. It also shows in the book the effort the author has taken to write it. You get a lot of in-depth story from both the characters' side. All the side characters were amazing! I loved getting to meet them. And! you get a lot of cameos from FBI/US Attorney series too! If you haven't read that series yet, you gotta go read it NOW! It's amazing.
Some of my favourite quotes
*
"Can we just give the guy a good ass-kicking and be done with it ?"
"Unfortunately, I think they expect us to be gentlemen here."
"So we'll put on suits and ties before we kick his ass."
*
"He traced his thumb over her skin. "Do you know how long I've waited for you to look at me this way?"
*
"The thing I want most is to spend the rest of my life with the one person who drives me crazy in all the best possible ways."
*
"In response to his dry tone, she threw him a glare so cold it could've frozen all nine circles of Dante's Hell. Fittingly, just nine of the many places he would rather be than stuck working with her on this investigation."
*