Goodreads Summary:
He's Playing Games

Though Rylann Pierce tried to fight the sparks she felt for billionaire heir Kyle Rhodes the night they met, their sizzling chemistry was undeniable. But after being stood up on their first date, Rylann never expected to see him again. So when she finds herself face-to-face with Kyle in a courthouse nine years later, she's stunned. More troubling to the beautiful assistant U.S. attorney is that she's still wildly attracted to him.

But She's Making The Rules

Just released from prison, Kyle Rhodes isn't thrilled to be the star witness in a high-profile criminal case—but when Rylann comes knocking at his door, he finds she may be the one lawyer he can't say no to. Still as gorgeous and sharp-tongued as ever, she lays down the law: she doesn't mix business with pleasure. But Kyle won't give up on something he wants—and what he wants is the one woman he's never forgotten.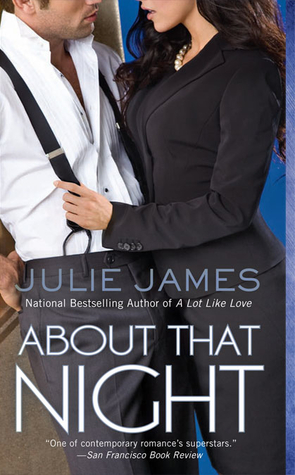 My Review:
We were introduced to Kyle Rhodes in 'A Lot like love'. He is Jordon Rhodes's twin brother, who is a computer genius and also happens to be an ex-con cause he shuts down twitter for two days. So he is infamously known as the "Twitter Terrorist" And Rylann is a new Assistant U.S. Attorney, just moved to Chicago.
So Rylann and Kyle meet in a bar nine years ago, which was really cute and I loved this part. They have undeniable chemistry, but Kyle stood up for their first date as his mother died in an accident and now they meet in a courthouse for his case and they still have the same undeniable chemistry between them.
Kyle is the key witness of Rylann's case. But he refuses to answer any questions that is until Rylann walk in asks him to and he reluctantly agrees to testify.
And from there their relationship grows. There were, of course obstacles in their way, as he is the ex-con and she is the Assistant U.S. Attorney and everything but they work it out in the end. We get to meet previous characters and I loved them too!
Some of my favourite quotes :
"I saw you laughing with your friends, and your smile sucked me right in."
"Because nine years ago, I walked up to the most beautiful girl in the bar, and tonight she's still the only person I want to talk to."

"You came along and changed everything. I don't want to be some guy you're fooling around with anymore, Rylann. I want to be with you all the way."
"It may have taken nine years, and a whole lot of wrong turns along the way, but their story felt complete at last.
Because, finally, she was his."
"I love you, Rylann." He cupped her face, peering down into her eyes. "And now I finally have a good answer to the one question everyone always asks me--why I hacked into Twitter. I didn't know it at the time... but I did it to find you again."
She leaned into him, curling her fingers around his shirt. "That may be the best justification I've ever heard for committing a crime." She looked up at him, her eyes shining. "And I love you, too, you know."



My Rating - 5 stars!